Implementing data analytics is an exceptionally powerful approach to have an impact on a company. It helps companies with upgrading their operations. Executing it into the business means companies can reduce costs by recognizing more proficient methods of doing things. Furthermore, the data analyzed can help improve a company's performance as they can move towards demand-driven operations.
To help you understand and apply data analytics in your business, I interviewed several industry experts on data analytics strategies. Get inspired by their insights to harness the power of data analytics to drive your company towards success.
What is data analytics?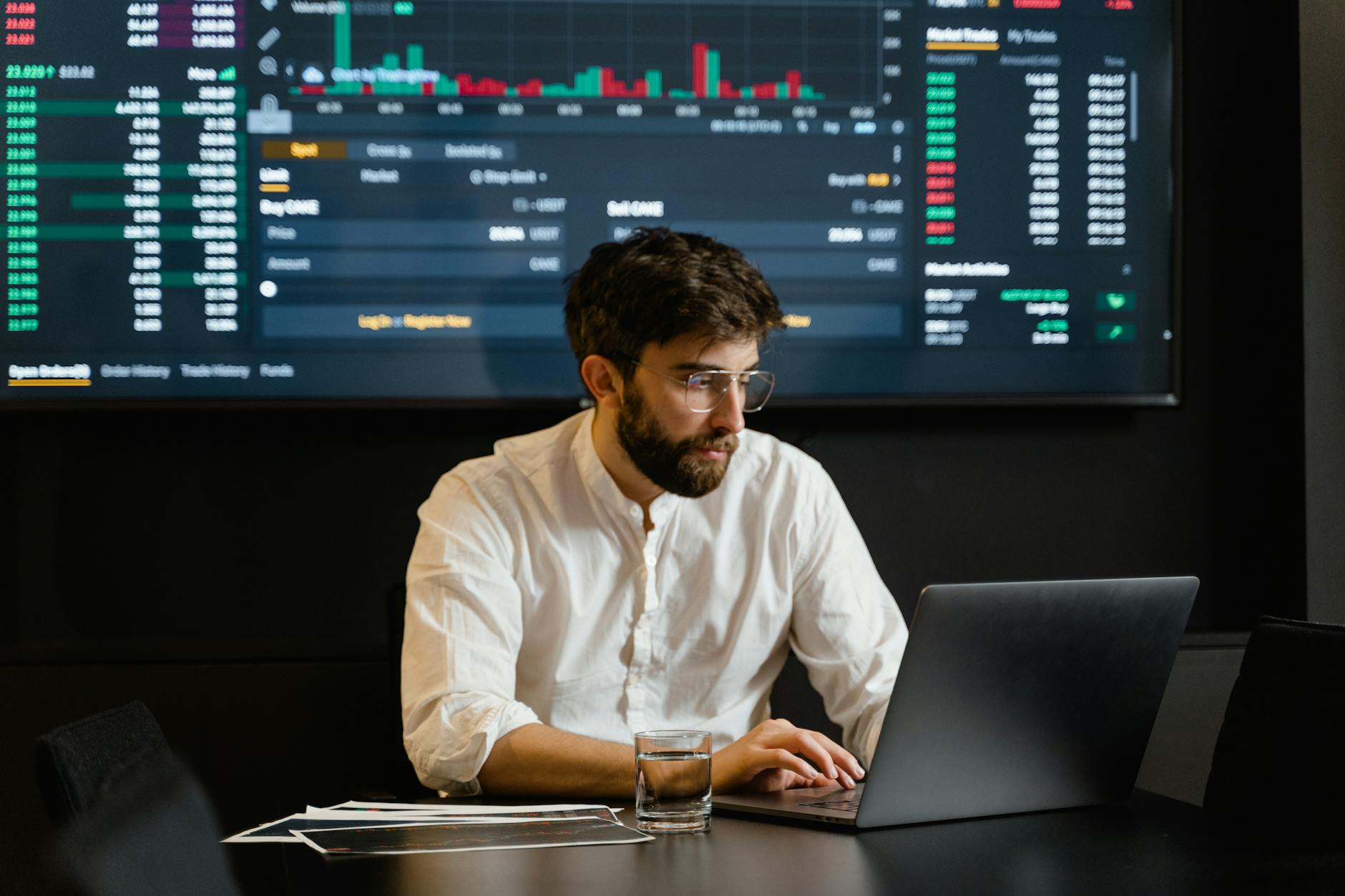 "Data analytics is the process of taking an organization's varying data sources, merging them together, and looking at the results," says Daniel Veiga, the founder of Danny Veiga Marketing. There are many use cases for data analytics, including better dynamic, foreseeing patterns or issues before they occur, consumer loyalty investigation to give criticism on how clients are being dealt with dependent on their contributions to various frameworks - just to give some examples.
This process collects and categorizes data into structures of data which makes it appear more comprehensible by the company. Although it refines raw data, it does not modify not alter it completely. It simply summarizes data for easier understanding.
Here are other definitions of data analytics as stated by several experts:
Douglas Liantonio, a marketing outreach analyst at Gravy Solutions: Data analytics is attaining accurate statistics and being able to give actionable strategy to utilize what is working and what you should do with it. If you are seeing a bounce rate that is high on one of your web pages. Data is showing your customers are not resonating with it. Look into why and re-asses to generate traffic from it.
Kyle MacDonald, Director of Operations at Force by Mojio: Data analytics is essentially recognizing results and managing them to keep your company afloat. It is taking data, and utilizing it in a way that yields positive for you. It is incredibly important because it is a resource you can use in every industry. Data analytics provide eyes on your company in a totally nuanced and expert way.
Brian Donovan, CEO of Timeshatter: Data analytics is the process in which you inspect raw data to discover information and trends. This should ultimately allow you to make informed decisions and gain understanding.

Daniela Sawyer, Founder and Business Development Strategist of FindPeopleFast.net: Data analytics in business is the science of having raw data analyzed before making conclusions about that information. Through data analytics, the performance of a company is optimized.

Nathan Hughes, Marketing Director at DiggityMarketing: Data Analytics is the process of analyzing data to discover trends and information to make decisions.

Christen Costa, CEO of Gadget Review: Data analyzing involves combing through and refining data to look for patterns that can provide useful information.

Jeremy Yamaguchi, CEO of Lawn Love: Data analytics involves taking raw data and processing it to glean valuable information.

Olivia Tan, co-founder of CocoFax, an online fax solution provider: Data analytics is used to draw conclusions about information obtained from examining datasets that enable extraction of valuable insights.

Yana Trihub, Chief Executive Officer at KeyUA: Data analytics is the process of collecting and categorizing the data into structured forms which makes the data easy to understand.

Similarly, Ravi Parikh, CEO of RoverPass, said that understanding the current information can assist organizations with arriving at decisions about best practices, effective measures, customer demographics, and more. True enough, it entirely helps especially growing businesses.

How do you build a data analytics strategy?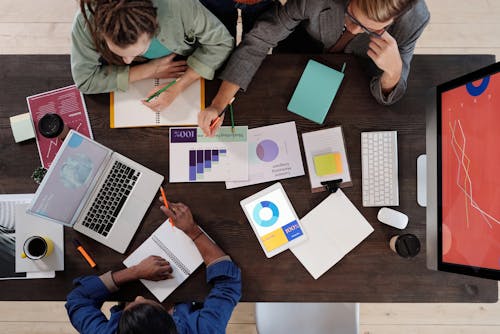 It requires some investment, exertion, and assets. Setting an analytics strategy is essential to help monitor the company's performance, including the efficiency of its business model. It also requires a person's patience as we are dealing with raw data. With that, business owners should set up reports to understand the data and the goals which they wish to achieve.
To build a data analytics strategy for your business, you should follow these steps:
1. Look into the existing business data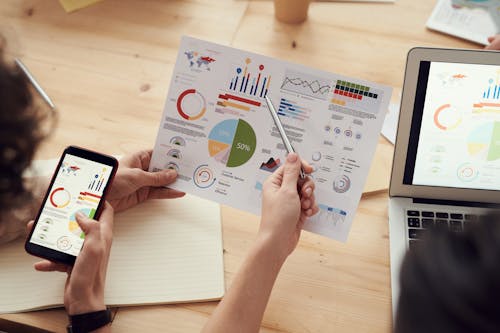 Daniel Veiga, the founder of Danny Veiga Marketing, advises businesses to first look at your existing data sources and determine where you need more information. This should be straightforward if you don't have much data presently because it will be easy to identify what needs to be collected and model it accordingly. However, if you already have quite a bit of data, finding the gaps or areas that need improvement can prove tricky.
2. Identify KPIs
Douglas Liantonio said, "Data analytics strategies are built by recognizing key KPIs. Ask yourself what attains to your strategy? If you need more product or brand awareness, you need impressions. If you want more insight on your product then look at conversions from form fills."

3. Outline clear goals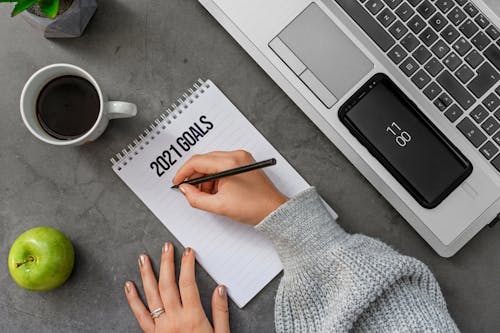 Daniela Sawyer focused on the need to return to your business drawing board. She says, "Acknowledge your current business capabilities and find out areas or sectors possible to create real business value. Some businesses may only need to restructure the organization, while others might change everything entirely to survive—any of these demand new goals and metrics to measure success."

Ravik Parikh also points out that business owners should start with the bigger picture and get smaller. Begin with business goals and mission, and create a plan that will allow you to use the information gathered to achieve those goals.

Brian Donovan also encourages business companies to start outlining to illustrate their business objectives and goals to acquire what the business needs. Included in these objectives should be a way of data gathering, analysis and assessment.

Olivia Tan supports the mentioned point and adds that every business process produces actionable data that may (or may not) provide insights to align with your organization's goals, and the vision the business has created for itself.

4. Assess your data needs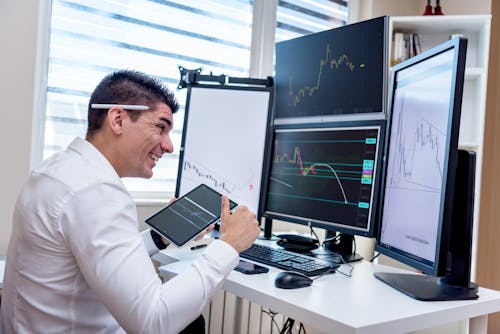 After outlining the precise goals, assess high-quality data and choose from the list the one to use. Think of how to maximize the data available and use it well to support your business goals.
Decide what you need from your data and the sources of said data. Look at software solutions to help automate data collection and analysis, then hire people who specialize in this field.

5. Choose the right tools
When you are done outlining your goals and assessing your data needs to meet the new business goals or objectives, look for business analytics tools that will help you enable the latter. Check out different tools and choose only the corresponding ones.
Shiv Gupta, Marketing Director of Incrementors SEO Services stated that while you may already have a business analytics implementation strategy in place, it is wise to retool and prepare a checklist based on your current goals and priorities. Many large technology firms, such as SAS, IBM, and others, provide a robust suite of business analytics tools to help you make better decisions. You must pick one (or more) that will suit your business interests based on your company's particular requirements, as determined by the preceding two processes.

6. Assemble a team with the right skills
Get the best-skilled workers in your business organization. Those with the expertise and experience should be around to carry out this science of analyzing raw data before concluding.
"A good data analytics strategy starts with an organization deciding its requirements. Clear goals are important to understand what type of data will be needed. Once the organization gets to know its data requirement, it can start looking for unique software solutions that have all the necessary tools to collect and analyze that data," says Nathan Hughes.

A business or any organization investing in data analytics should also decide who gets access to data. Also, to analyze the data and turn it into insights, they should focus on data visualization.
Data Analytics Strategies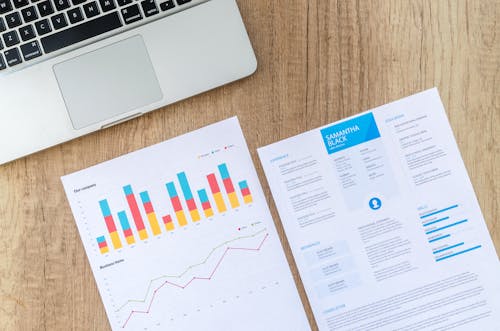 Ann Martin, Director of Operations of Credit Donkey says, Data analytics is the analyzing of data, which then corresponds with responding to the data. You build your strategy by establishing a trusted team and utilizing software and tools to better inform your team decisions.

In retail, data analytics might revolve around improving customer retention so you are always attracting customers. Or it might look like tracking and managing theft. FMCGs are allowed to optimize their delivery routes through proper data analytics. The hospitality industry is looking at customer reviews. Logistics is looking at how predictive analysis can enhance the supply chain movement. Data analytics is also used in distribution, as they forecast demands.

Here are the different data analytics strategies used in many different industries:

Roadmap
Shiv Gupta states that the roadmap is a set of activities, including needed procedures and organizational growth, that are mapped out and prioritized to move your company toward a shared vision of a fortunate future state. For each instruction that will help link the gap from the current state to the future state, determine the feasibility and the anticipated business value it will provide. The strategy should place a high priority on initiatives that are simple to implement while also providing fast wins for the company.

B2B

Automation
Christen Costa shared that they use automation to pull out trends from our data then have analyzers look it over and compile projections based on the data. They extrapolate the meaning behind those numbers and advise us in our next moves.
Applying the clustering approach to B2B market segmentation

For Daniela Sawyer, they try to group consumers based on their degree of similarity in the purchase. She says, "We start the cluster analysis with our ERP sales data because of the "positive" nature of prior transactions (customers who bought something or used a service). We then divide customers into distinct "clusters" by sales managers using cluster analysis. As soon as sales managers have organized their clients into groups, they may analyze the patterns in each group and often discover new opportunities for sales."
Other data analytics strategies Sawyer's company, FindPeopleFast.net, use include:
Developing a cross-selling strategy based on an apriori algorithm

An Apriori algorithm may detect patterns in consumer behavior and learn rules. If multiple consumers buy goods A and B at the same time, the algorithm groups them together into a set or basket. Their sales team then analyzes these assortments to identify new business possibilities and predictively boost cross-selling. Sometimes they also use them to spot price discrepancies among clients.

Predictive sales analysis

Sawyer's sales team keeps testing various strategies to provide them with the best methods to improve sales as well as customer satisfaction. They found predictive sales analysis to be especially beneficial in reducing customer churn. They hired a sales consultancy to do the job for us. The analysis exercise showed significant chances of improvement. Implementation of these enhancements helped us reduce customer loss and also helped them create a competitive advantage through efficient sales.

Content Analysis

Doug Liantonio says, "The best techniques we use with B2B is to make more onsite content when our organic traffic is low, add more content when the average page viewing time is low, and redirect web pages when their bounce rate is too high. Insights that have proven to be effective average time on page. The higher that KPI is the more people are reading the content. Changing copy and graphics on pages with high bounce rate is a sure way to optimize a page and add more traffic to your website."

RETAIL
Retail Data Analytics

Retail analytics is the process of using big data to optimize pricing and supplying chain movement and improving customer loyalty, said Yana Trihub.

"The process of gathering and analyzing retail data (such as sales, inventory, pricing, and so on) to spot trends, make better business decisions, and predicting outcomes is known as retail data analytics. When done correctly, data analytics allows retailers to gain a better understanding of their stores', goods', customers', and vendors' performance — and then use that knowledge to increase profitability.
Almost every store uses data analytics in some way, even if it's only looking at sales information in Excel. However, there is a significant difference between using Excel to filter through spreadsheets and employing purpose-built AI to evaluate billions of data points all at once." Eric Carrell, Marketing Advisor at SurfShark added.

Prescriptive Analytics
Prescriptive analytics is the most advanced sort of analytics and the final frontier. The many sorts of analytics may inform retailers 'what' is going on, 'why' it is going on, and 'what will happen next.' Prescriptive analytics can advise retailers on 'what to do next' to achieve the greatest outcomes, according to David Janssen, CEO of VPNoverview.
A prescriptive analytics system needs to know not just what is likely to happen in the future, but also what actions would lead to the greatest potential future outcome to offer excellent recommendations.
This is a tough notion because a company can take a virtually limitless number of activities to influence the numbers. There are several options:

Simulating a finite number of various initial conditions (assortment, allocation, price, and so on) and selecting the conditions that result in the largest profit.
Using algorithmic AI that is specifically designed for the retail industry to provide suggestions that result in the greatest possible mathematical conclusion (profit, GMROI, etc.)
Teaching a machine-learning algorithm to recognize patterns and clusters of actions that result in the best results.
FMCG

Research Analysis

Data analytics help FMCG industries in understanding advertising methods to create a bigger impact on the customers, Yana Trihub also said. They depend on accurate and prompt research which makes it easier to run companies.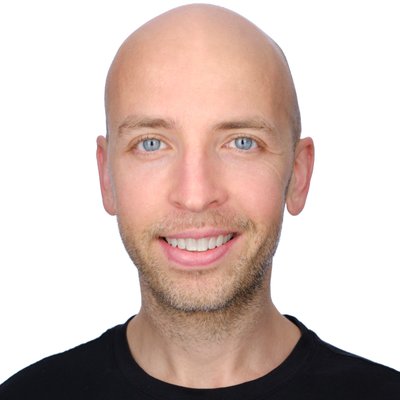 Brian Dean, Founder of Exploding Topics, said that for a long time, the FMCG industry's contemporary landscape has been rapidly expanding. Despite the industry's good development prospects, its trends are always changing due to changing customer behavior. There is a quick shift in strategy decisions based on changing consumer wants and desires, which FMCG firms must adjust to. Data analytics is currently playing a significant role in delivering innovation to the FMCG industry by altering it.

In particular, Brian Dean says, "Data Analytics gives a more accurate picture of the target audience. Every industry is under pressure from competitors, and the rate is increasing by the day. This is to improve the organization's market image so that clients are more interested in it. It's critical to improve the consumer experience while also cultivating long-term partnerships. They also expect to have meaningful interactions and provide a consistent experience across all fields."

Improved Targeting
Herbert Riggs, CEO of UnscrambleX further explains that the FMCG industry may use data analytics to better understand the various advertising formats that clients choose. These commercials are beneficial since they influence customers' decisions to buy things. FMCG companies may better understand advertising tactics and have a greater influence on their target clients by adopting data analytics.

Furthermore, FMCG industries now have a better understanding of the numerous charges that they would incur in the industry. These days, industries are increasingly turning to SEO websites because they aid to make things easier. The FMCG industry relies on accurate and timely market research to launch effective campaigns.
HOSPITALITY/HOTEL

Customer data analysis

Ravi Parikh stated that hospitality companies often use data analytics to understand customer trends and demographics. This information helps them see who wants what, which then allows us to make adjustments to the marketing and services they offer so that they can secure those customers.

Brian Donovan supports this, saying, "The most effective use of data analytics in the hotel/hospitality industry is customer data analysis and market segmentation. Understanding the customers and market is the greatest priority."

LOGISTICS
Logistics analysis is a term used to describe procedures conducted by organizations to analyze and coordinate the logistical function and supply chain. According to Olivia Tan, "It helps to reduce inefficiencies in last-mile delivery, provide transparency to the supply chain and optimize deliveries."
SQL
SQL that will get you recruited – SQL for Business Analysis, Marketing, and Data Management
Jona Panabe of Omni Online Strategies says, "Well, when you can work with SQL, it means you don't have to rely on others sending you data and executing queries for you. You can do that on your own. This allows you to be independent and dig deeper into the data to obtain the answers to questions that might improve the way your company does its business. For instance, Database management is the foundation for data analysis and intelligent decision-making."

DISTRIBUTION
According to Yana Trihub, "Distribution-based analytics is a process whereby sales results are adjusted according to the distribution levels of the particular product groups being analyzed."
Recency, Frequency, and Monetary (RFM) Analysis
Tyson Stevens, Founder of Education Resource Eduref.net said, RFM is a crucial analysis since it is a predictor of key client buying characteristics. It determines how recently a customer has interacted with your company. It determines how frequently people visit your website or make a purchase. It determines how much money a customer spends on your goods.

It's connected to the other key analytics and KPIs such as segmentation, retention, and churn analysis.
RFM analysis will provide you with a general idea of how engaged your consumers are with your company. It will have an impact on your marketing approach because it will determine whether you should focus on retention or acquisition marketing.
It will also assist in forecasting future events. For example, which clients are most likely to become loyal customers or which goods are most likely to cause churn.
The message can be adjusted to each behavior once again. Whether it's to retain customers, buy more frequently, or spend more, personalizing the message will improve the outcome.
Conclusion
These are just a few of the strategies with which you can harness data analytics within your business. Once you find which strategy fits your business, you can apply it to take your data and make them work for you.
By understanding which cycles create setbacks, pioneers can foster methodologies to smooth out business processes. Data analytics can likewise help enhance your business intelligence (BI) capacities.
Move towards demand-driven operations to ensure your business keeps up with consumers and the changing world. Check out our data warehousing and analytics solutions for every industry.